220v Single Solar Pump Inverter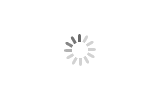 220v Single Solar Pump Inverter
ZK

China

2-7days

500pcs/day
Solar pumping system converts solar energy directly into electric energy, and then drives motors to drive water pumps to pump water from deep wells, rivers, lakes and other water sources. The system consists of solar panels, solar pump inverter and water pump.
Solar Pump Inverter Features:
1. Plug and play mode: Only requests correct wiring, motor parameter setting and real VOC setting.
2. Support both DC solar input and AC power input simutaneously.
3. Ambient temperature: -10°C~50°C.
4. Adopt advanced MPPT technology to give full play to the power generation efficiency of the solar cell array.
5. Automatically adjust the motor speed and the water output of the water pump according to the change of sunlight intensity.
6. Maximum power point tracking (MPPT) with fast response speed and stable operation.
7. Digital control for fully automatic operation, data storage and protective functions.
8. Simple operation, plug and play.
9. can track maximum power of solar panels, and effective to increase the output power of the solar panels.
10. System has strong anti-jamming capability, in the depth of 200 meters, the system can still be reliable work.
Technical Specification:
Recommended MPPT voltage range

Vmp 131 to 350 VDC for 1S (90V to 350VDC input, 3PH 110 to 220VAC output)

Vmp 260 to 355VDC for 2S ( 150V to 350VDC input, 3PH 220 to 240VAC output)

Recommended input voltage (Voc and Vmmp)

VOC 184(VDC), Vmpp 155(VDC) for 1S model or 110V AC pumps

VOC 372(VDC), Vmpp 310(VDC) for 2S model or 220V AC pumps

Motor type

Control for permanent magnet servo motor and asynchronous motor pumps.

Input power

DC power from solar arrays or AC grid power

Maximum DC power input

400VDC for 220AC output

Rated output voltage

220V

Output frequency range

0~50/60Hz

MPPT efficiency

97%,

Ambient temperature range

(G-type inverter with submersible pumps, and P type for general pumps.

Solar pump control special performance

MPPT ( maximum power point tracking), CVT (constant voltage tracking), auto/manual operation,
dry run protection, low stop frequency protection, minimum power input, motor maximum
current protection, flow calculating, energy generated calculating

Protection function

Phase loss protection, phase short circuit protection , ground to phase circuit protection , input
and output short circuit protection. Stall protection

Protection degree

IP20, Air force cooling

Running mode

MPPT or CVT

Altitude

Below 1000m; above 1000m, derated 1% for every additional 100m.
Note: Please select bigger rated power of inverter for driving single phase pumps, because the current of 1 220VAC phase pumps is bigger than 3 phase 220V AC pumps.